Heite Esther
Germany
www.estherheite.com
[Translate to Englisch:] "Sign.et antique"
© [Translate to Englisch:] Esther Heite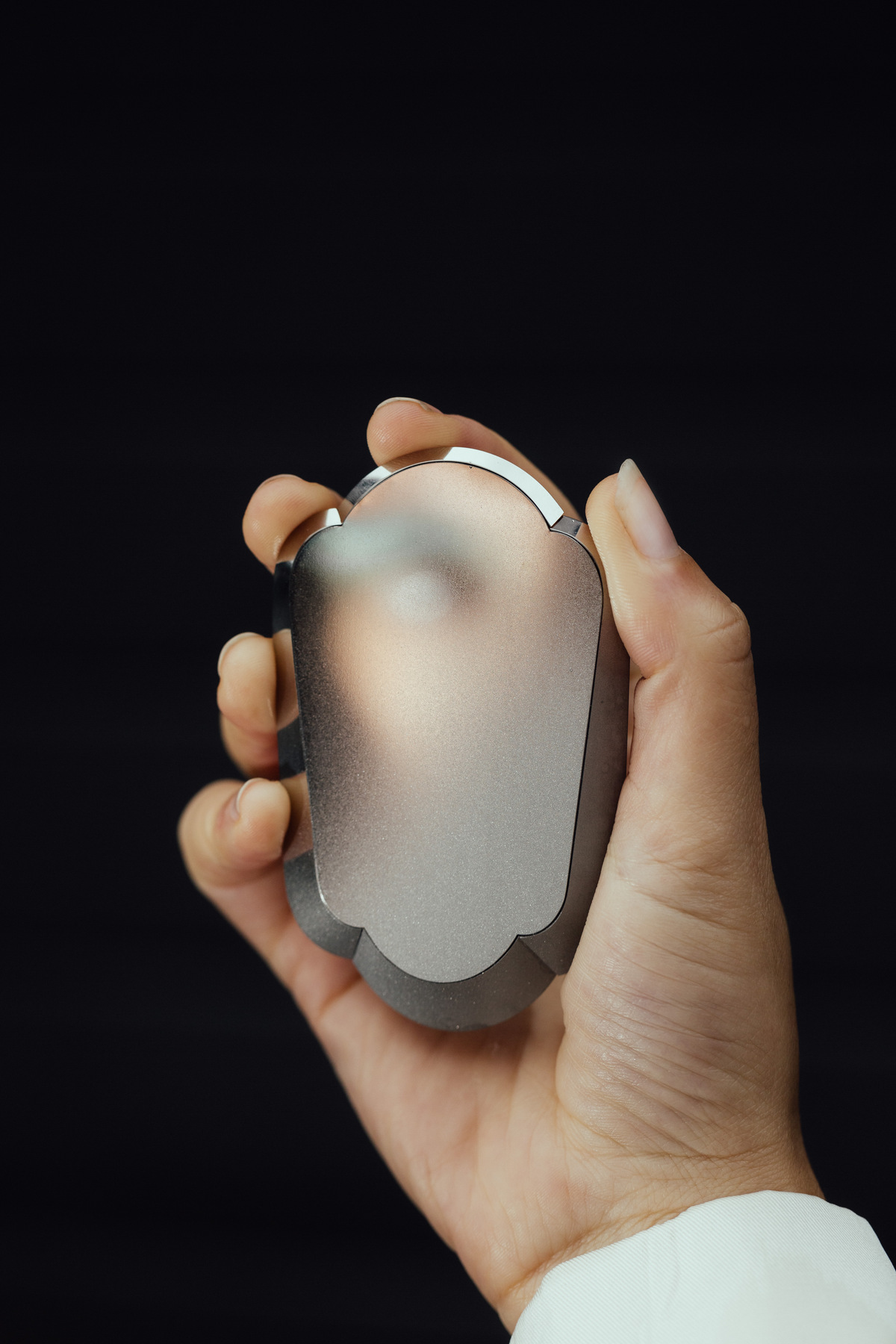 [Translate to Englisch:] "Inisgnia Frame"
© [Translate to Englisch:] Photo: Caroline Schreer, Model: Nastasssia Frank, Hair&MakeUp: Aylin Bilik
[Translate to Englisch:] "Sling" long version
© [Translate to Englisch:] Photo: Daniel Fischer, Model: Celine H, Hair&MakeUp: Paula Tsukino
On display are three works made of stainless steel: a brooch, a ring and a pair of earrings. The group spans a range between serial and artistic approaches. While the "Sling" earrings are bent from a wire into a simple, elegant form, the "Insignia Frame" brooch and the "Sign.et" ring are assembled into three-dimensional bodies through a multi-part construction. The bright, satin-finished steel highlights the glittering welding points. The brooch stands out with its special surface. Through the progression from matt to shiny, the viewer looks vis-a-vis at his reflection disappearing in the object. An interaction between person and object is created. The technique of fine welding activates a combination of ornament and function in my working process. The edges of the pieces thus become an element in my design as if set with diamonds.
© [Translate to Englisch:] Esther Heite