Katharina Andress_FASHION FOR ASTRONAUTS_Lindenholz, Kreidegrund, Buntstift, Pigment, Baumwolle, Polyester_2021
© Johannes Rodach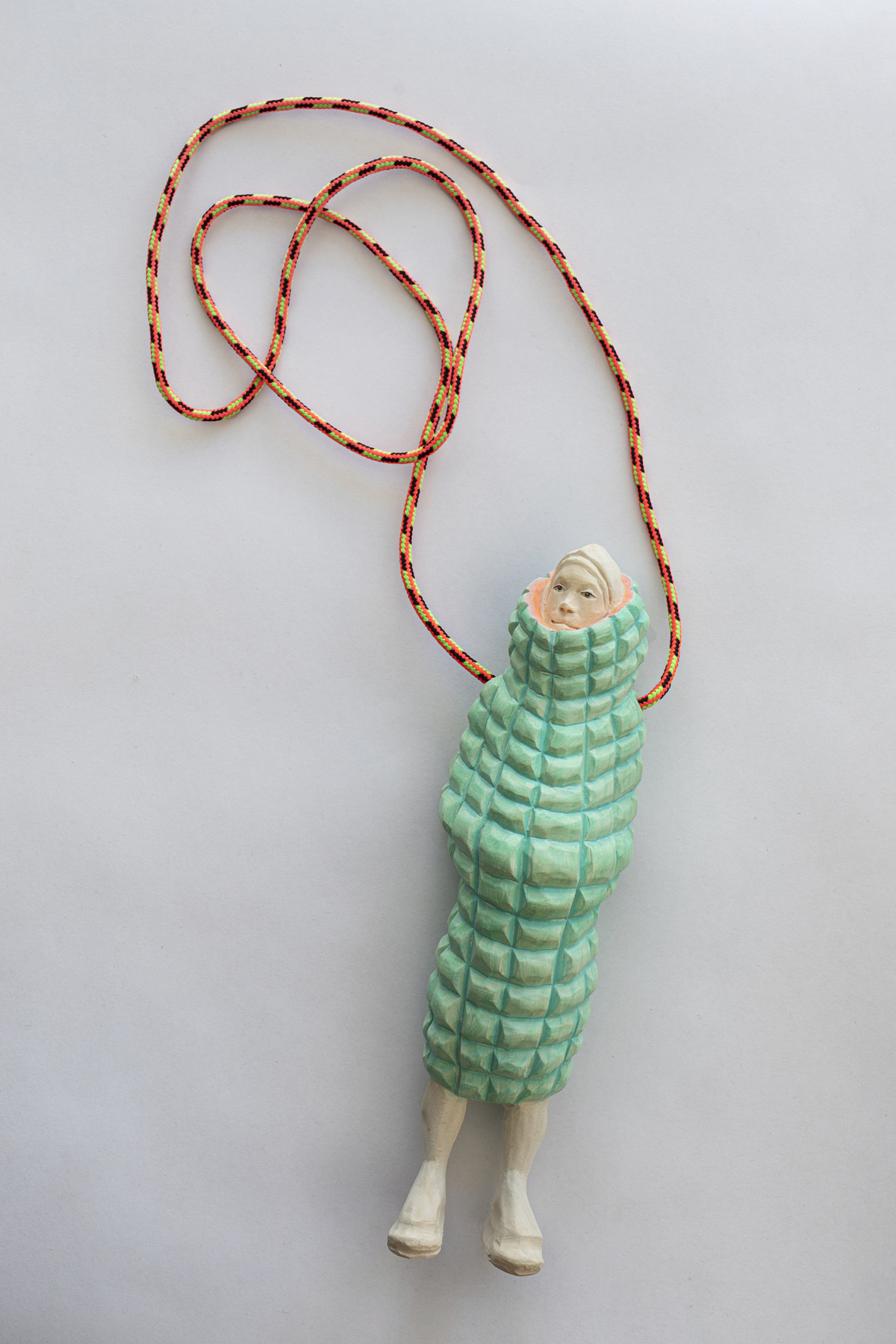 Katharina Andress_FASHION FOR ASTRONAUTS_Lindenholz, Kreidegrund, Buntstift, Pigment, Polyester_2021
© Johannes Rodach
Katharina Andress_ WER SICH MIT FREMDEN FEDERN SCHMÜCKT_Lindenholz, Kreidegrund, Graphit, Buntstift, Pigment, Acryl, Metall_2022
© Johannes Rodach
Wood sculpting is the creative means through which I can express what occupies me. The possibilities in the representations range from mysteriously small to monumentally large - there are almost no limits.
The works from the series FASHION FOR ASTRONAUTS are part of a sculptural jewelry project that I started two years ago and which continues to grow.
The colorful pieces change as needed from jewelry on the body to art objects on the wall, playfully moving between the boundaries of fine and applied art.
© Johannes Rodach