Cecile Feilchenfeldt Hortensia . papier, pigment, recycelte BW 2020
© FOTOCREDIT Aurelie Cenno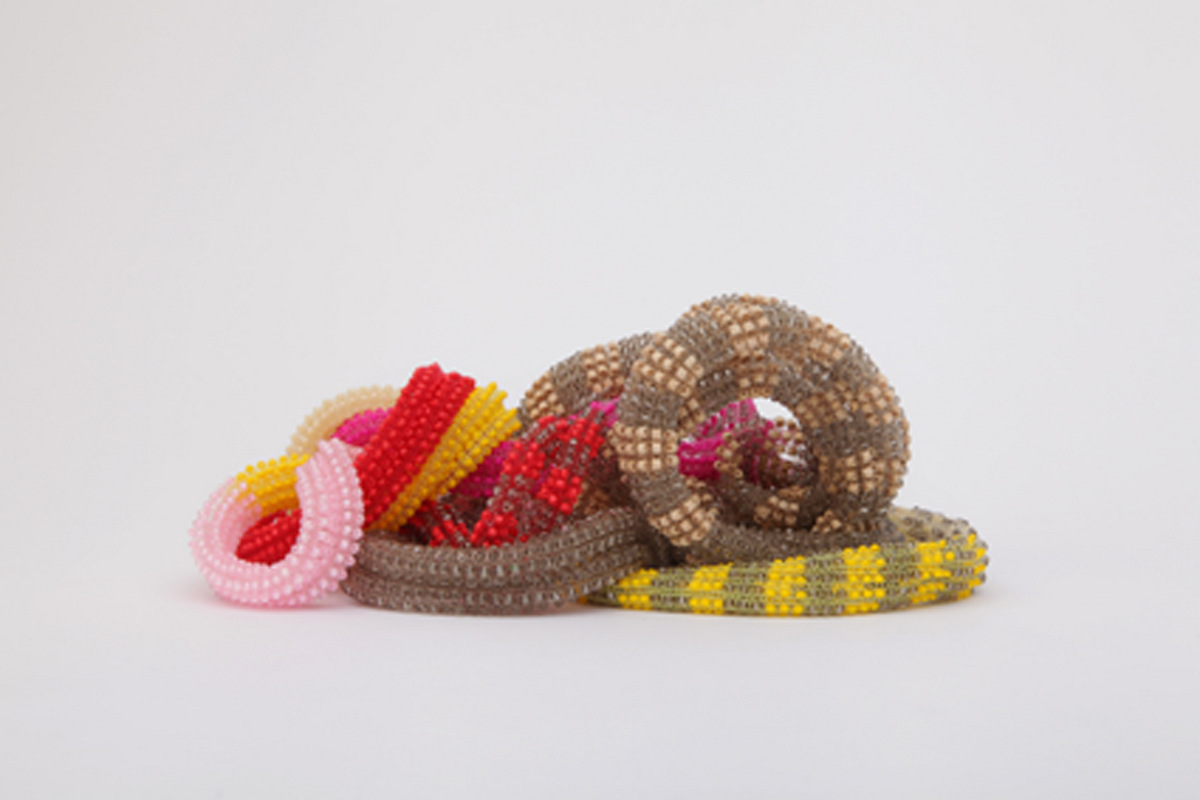 Cecile Feilchenfeldt O.T. Glasperlen, Holz, Swarowski, Nylon 2020
© FOTOCREDIT Aurelie Cenno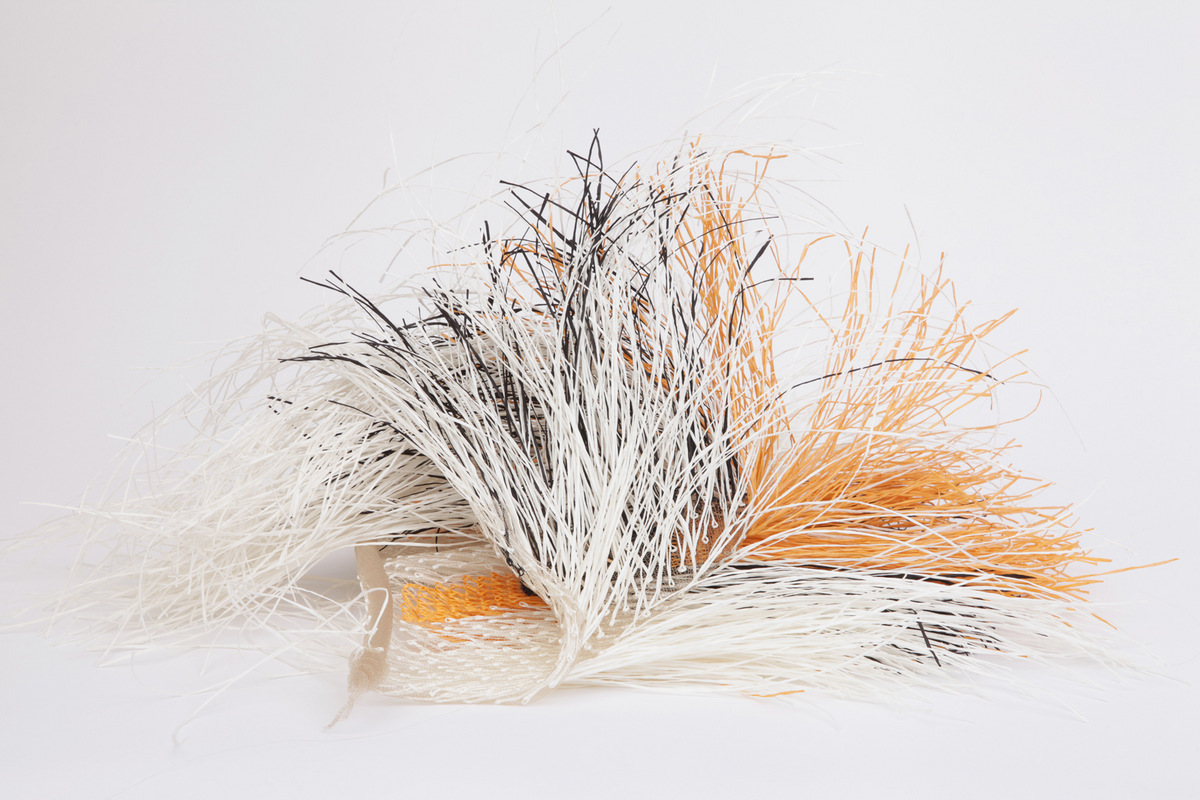 Cecile Feilchenfeldt O.T. Papier , handgefärbt und Nylon
© Fotocredit Aurelie Cenno
The KNITTED JEWELERY PROJECT began when Galerie Biro, a contemporary jewelry gallery in Munich, gave me carte blanche to create something new.
My everyday life is characterized by a playful, experimental and innovative workflow, always confronted with the traditional technique of knitting. In most cases I use a semi-automatic knitting machine. Hand knitting and crochet are of course possible on request.
The fascination of the sample, testing, and the unfinished product is the basis for my jewelry collection.
© privat