Dott David
Germany
daviddott.de
Königing mit Goldkrone, modeliert, gegossen, montiert
© David Dott
Eisenschale mit Bronzefigur, beides modelliert und gegossen
© David Dott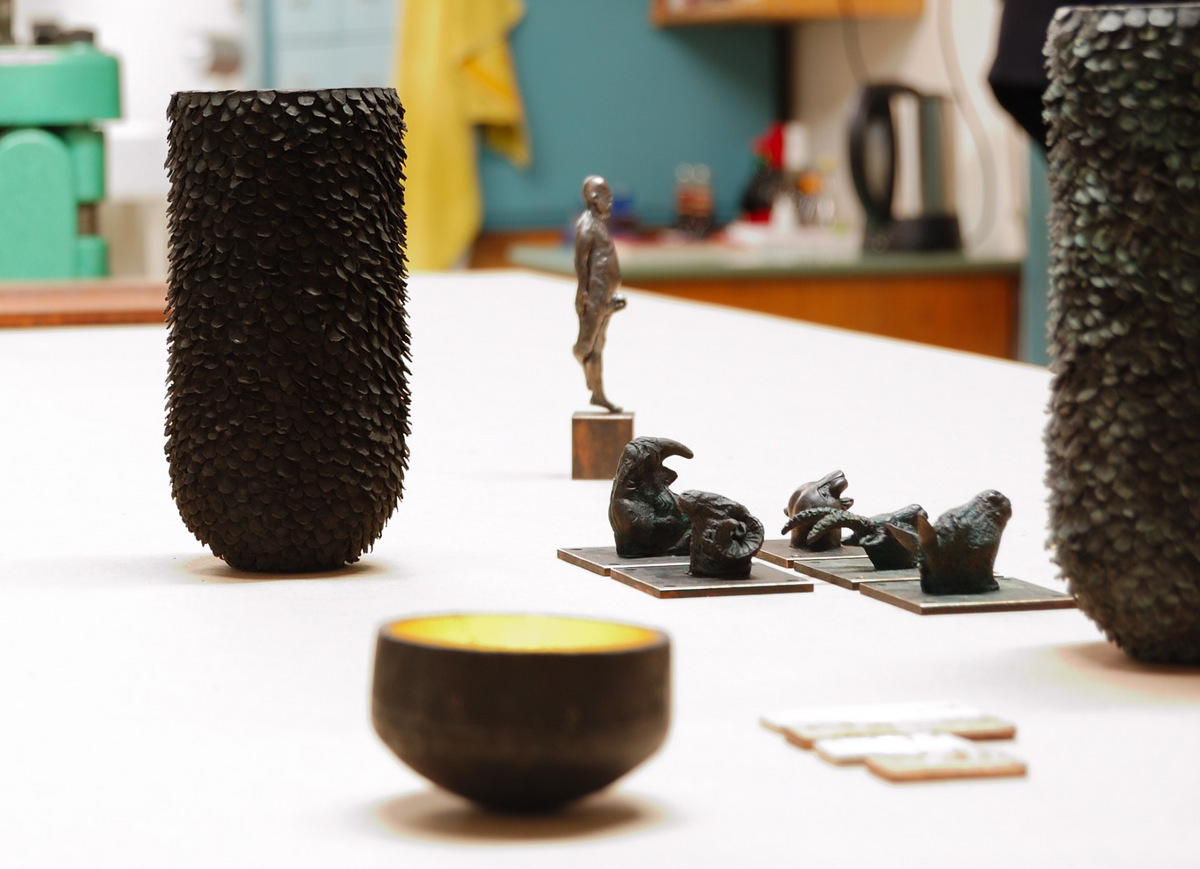 Ausstellungssituation mit Gefäßen von Anne Fischer und Figur, Tierköpfen und Bilderbarren von David Dott
© Anne Fischer
"There is no turning back any more. No clear demarcations. No salvation. A vase is not a vase, a cup is not a cup, a piece of cutlery is not just a fork, knife or spoon. It is an experimental object, an open terrain and, above all, a space whose walls have begun to shake. We don't yet know exactly how it will end ...".
This is how art historian and gallery owner Ellen Maurer-Zillioli begins a text about the multifaceted artist and silversmith Anne Fischer.
David Dott's works could not be more different at first glance. His small sculptures with their sometimes daring, sometimes venerable postures seem to spring from a completely different genre. The artist and master goldsmith manages to take the viewer on an inner journey with his very sensitively modelled small sculptures.
If one sees the works of the artist couple next to each other, however, the question of difference no longer arises - they work together quite wonderfully.