Spitzer Silke
Germany
www.silkespitzer.de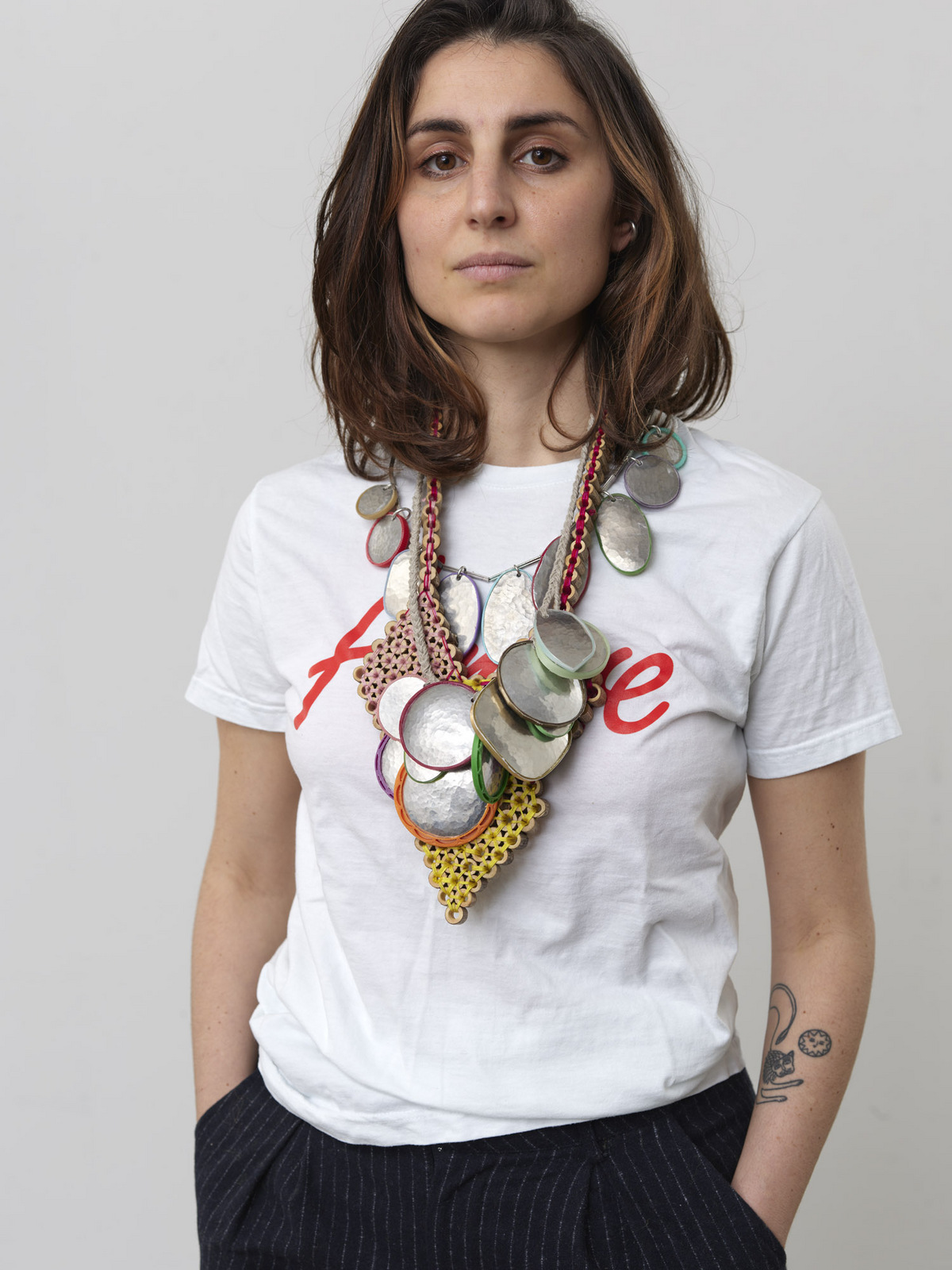 Spitzer_Amore_getragen.jpg
© Foto: eric Tschernow, Model: Katherina Perlongo, 2021
Spitzer_Holunder_gewebt_Halsschmuck.jpg
© Foto: Eric Tschernow, Holunder, Baumwolle, gewebt, 2021 ca. 30x70x1cm
Spitzer_Wandarbeit_rotesBlattmitZoepfen.jpg
© Foto: Eric Tschernow, Karton, Leinwand, Oelstift, Baumwolle, ca, 130x70x4cm
Silke Spitzer is one of those artists who cannot be forced into any rigid categories or genres. Trained as a goldsmith, the artist, who now lives and works near Berlin and whose works have already been represented in renowned galleries and exhibitions worldwide, left the terrain of classical silver and goldsmithing soon after obtaining her diploma at the Hochschule für Gestaltung in Pforzheim. Since then, Spitzer has been exploring the boundaries between the different disciplines in her work, creating works that oscillate between jewellery art, sculpture and wall objects.
The forms grow out of her own semiotic system, from her immediate surroundings the artist draws impressions and colours that take root in her works and which she links to her inner images and ideas. The result is objects that can be necklaces, protective shields or wall hangings and to which, like talismans, a powerful effect can be attributed.
Text @Katherina Perlongo, excerpt "Talismania".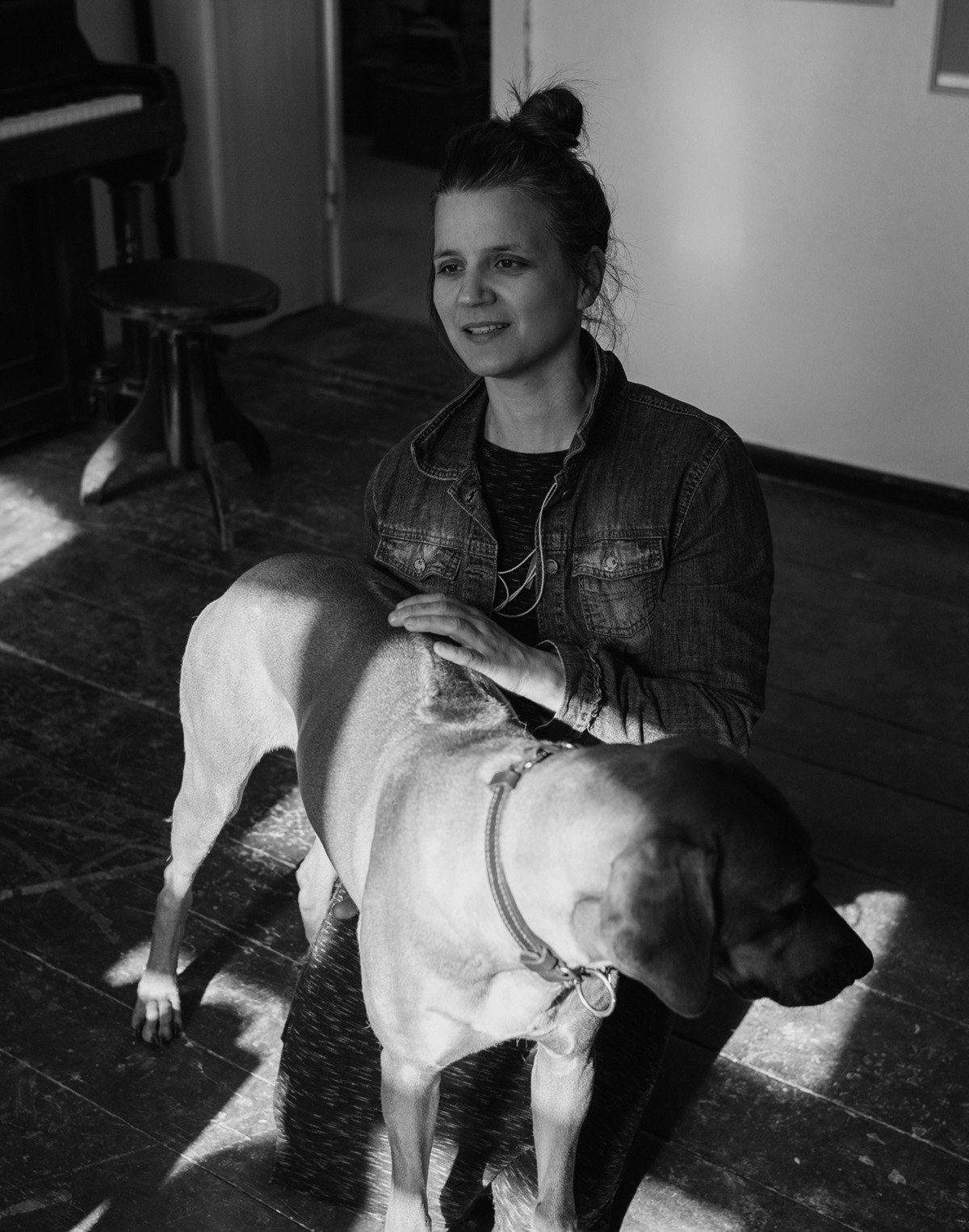 © Foto: Guido Mieth, Silke Spitzer und Hund Axa