Mi-Ah Rödiger, From Seed To Bloom, 935/-Silber rhodiniert, Amethyst, Hämatit, Silikon, Pigmente, 2021
© Foto: ©Mi-Ah Rödiger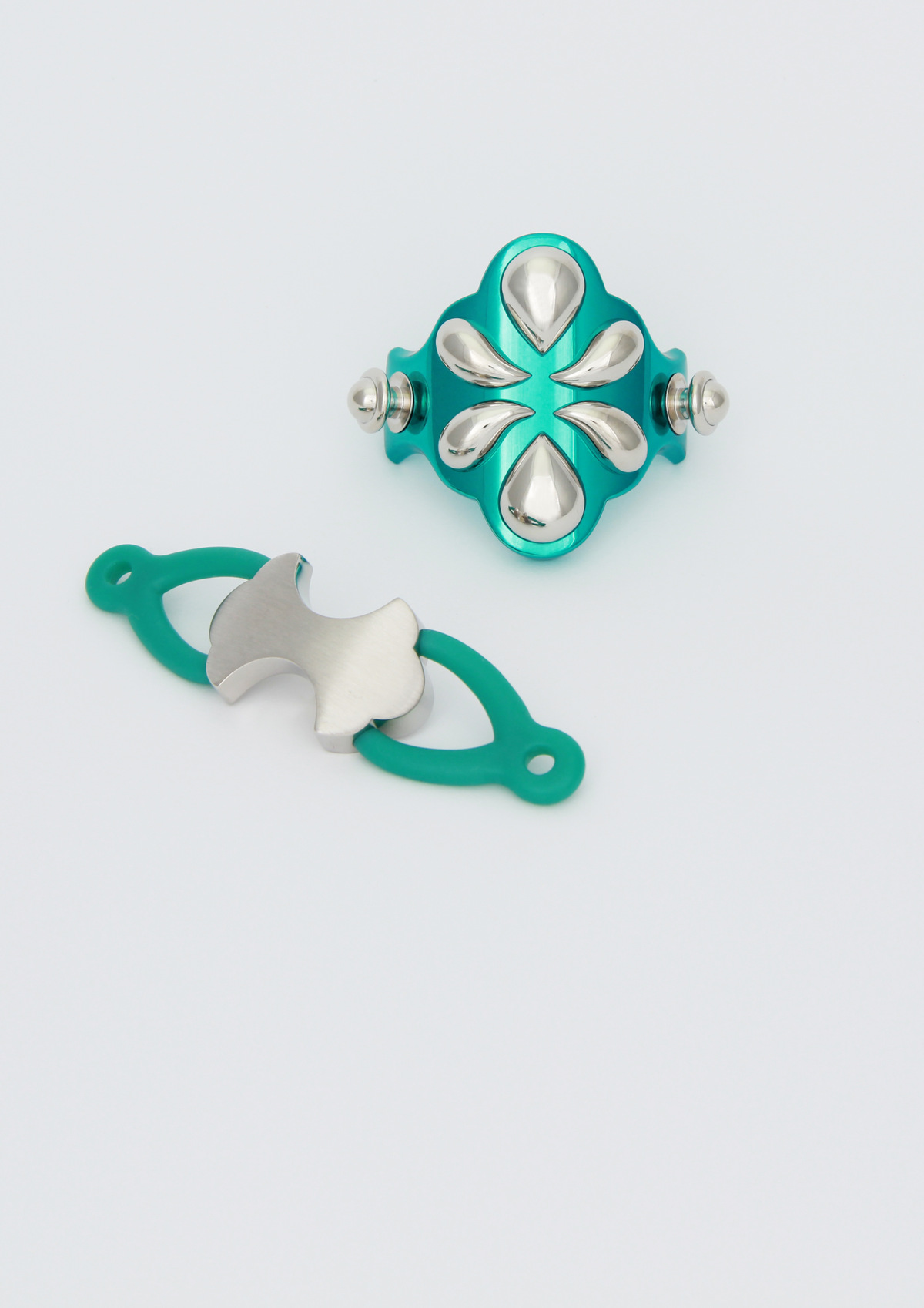 Mi-Ah Rödiger, Tranquility Growth, 935/-Silber platiniert, Kunstharz, Silber, Silikon, Pigmente, 2022
© Foto: ©Mi-Ah Rödiger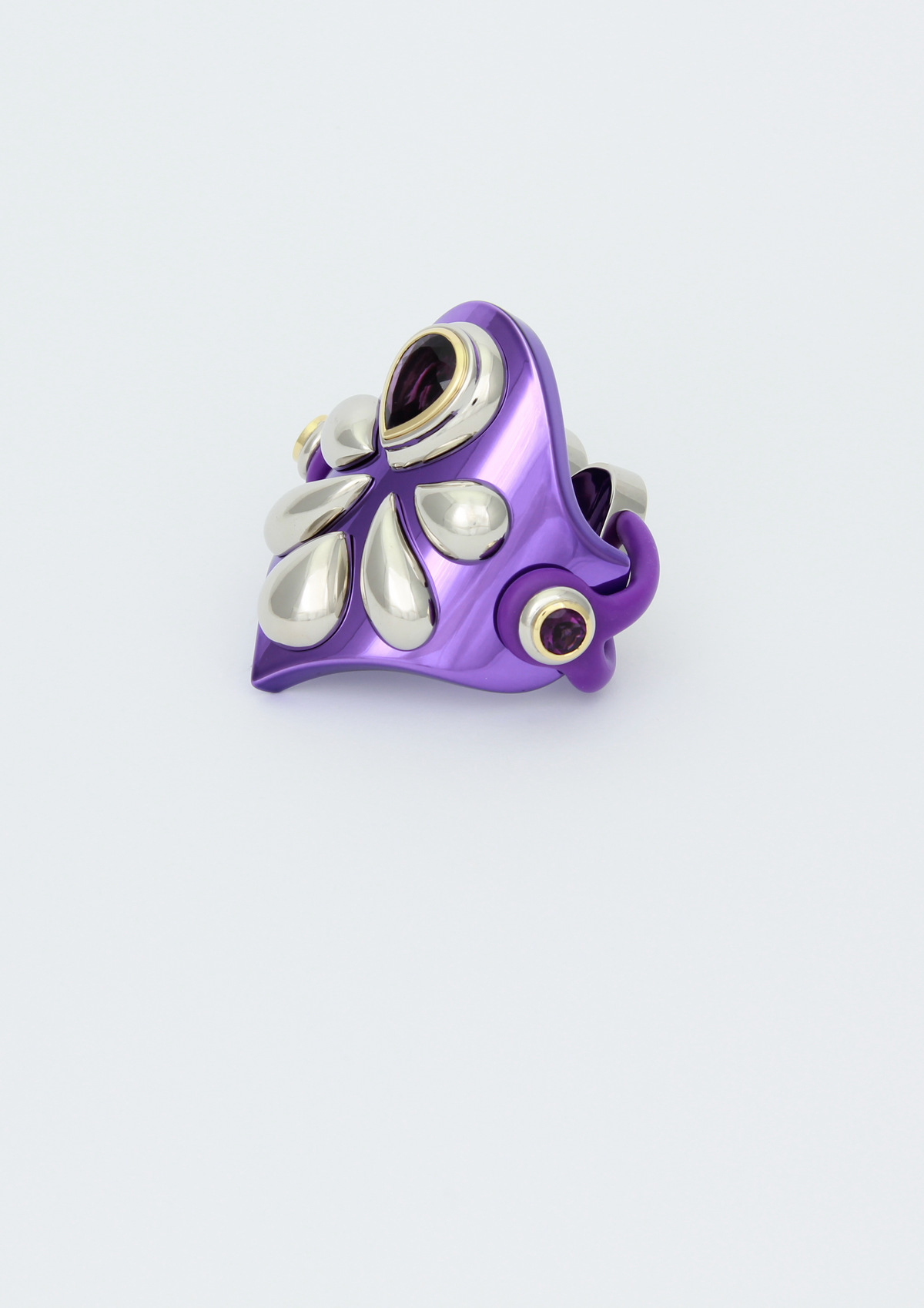 Mi-Ah Rödiger, Purple Prosperity, 935/-Silber platiniert, 750/-Gelbgold, Amethyst, Kunstharz,Silber, Silikon, Pigmente, 2022
© Foto: ©Mi-Ah Rödiger
We are all united by a longing of a more beautiful world in which we feel safe, strong and free of limitations.
Mi-Ah Rödiger wants to send new impulses with her work and inspire people to expand their own perception; to allow beauty, to absorb its positivity and to bring this further into the world.
Inspired by the transcendental power and beauty of nature, organic forms that convey a genuine kind of familiarity are combined with novel materials in previously unknown ways.
© Foto: ©Bettina Kreb