Kaufmann Ulla & Martin
Germany
www.ulla-martin-kaufmann.de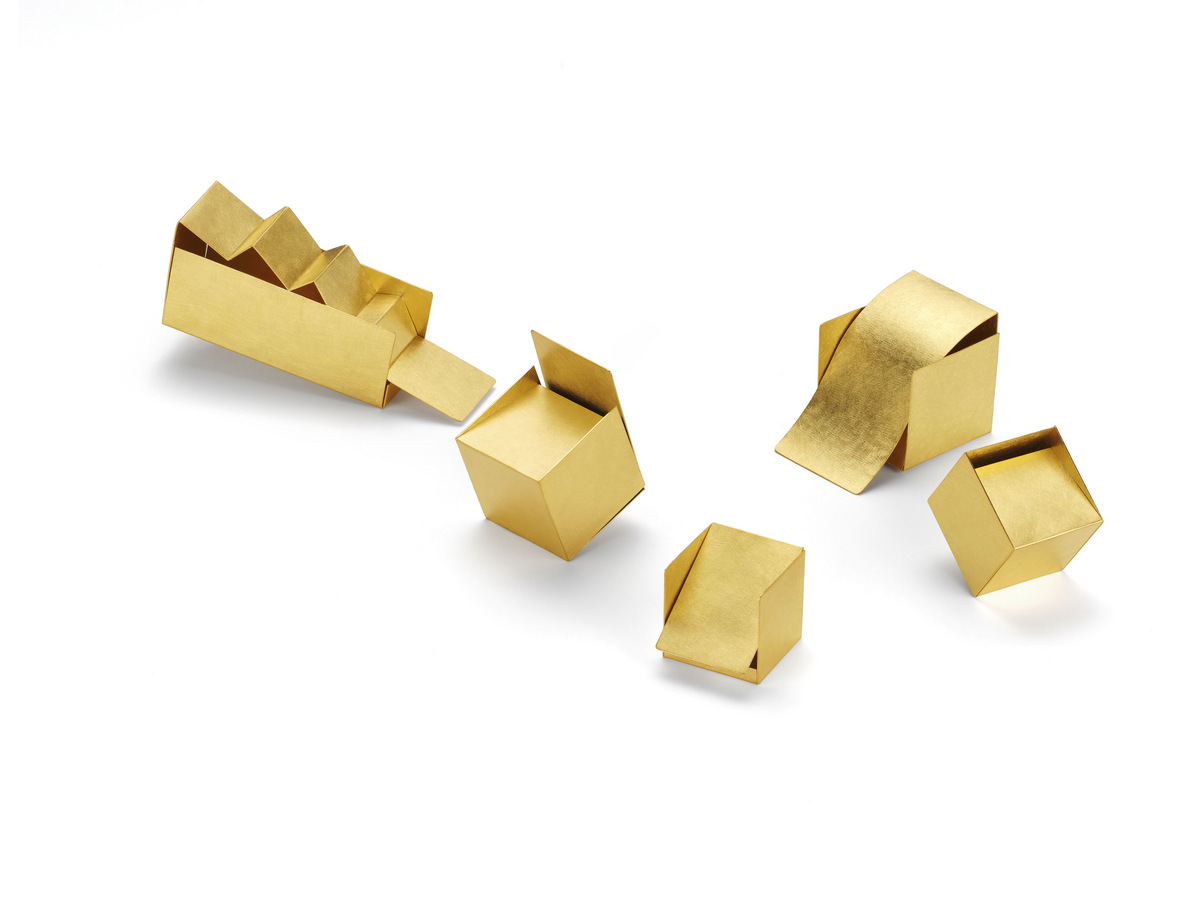 [Translate to Englisch:] Pins KUBEN
© [Translate to Englisch:] Foto M. Hoffmann
[Translate to Englisch:] Ringe DREI MAL PYRIT - DER STURE,STEINBRUCH,WÜRFEL
© [Translate to Englisch:] Foto M.Hoffmann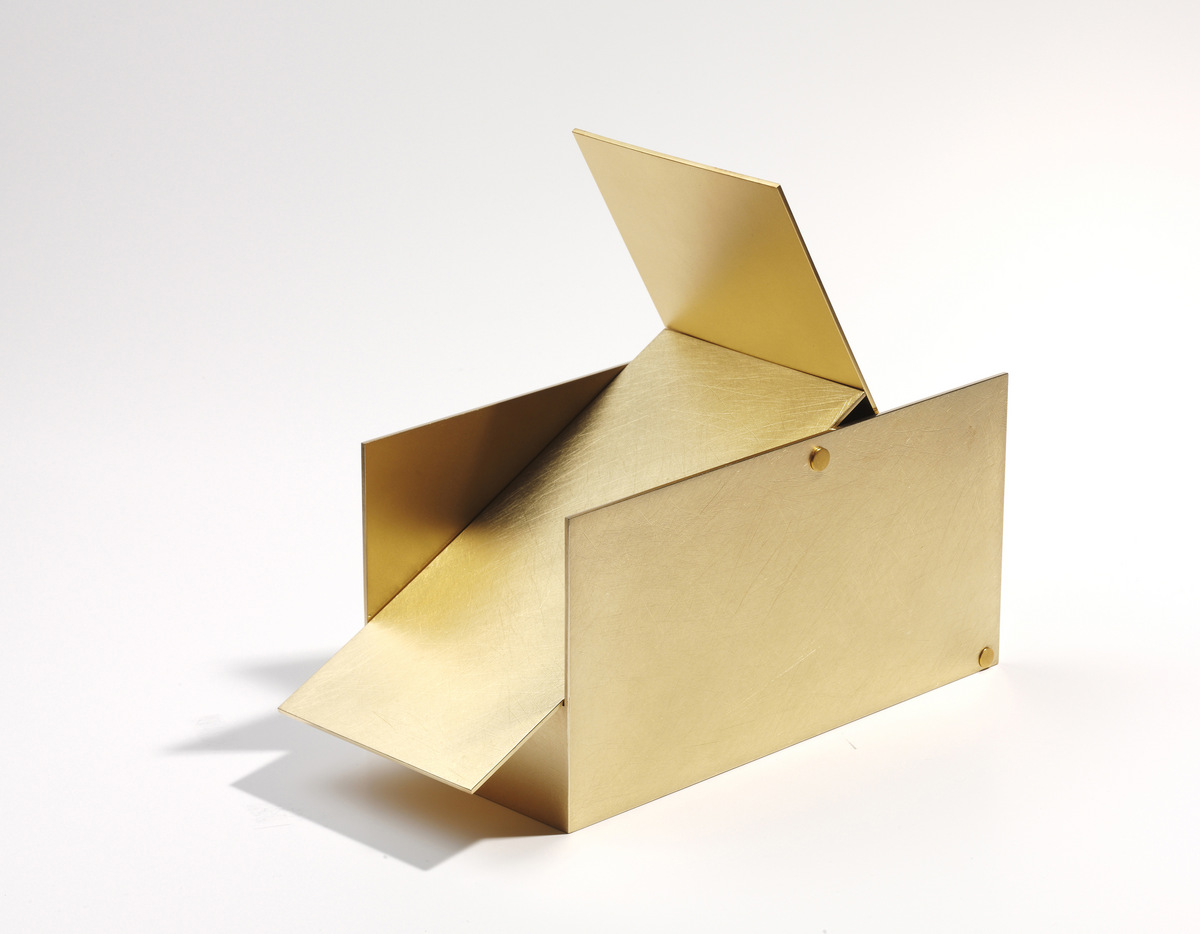 [Translate to Englisch:] Container ALLES KLAPPEN
© [Translate to Englisch:] Foto M. Hoffmann
One of our starting points is to create stability and mobility with the thin material gold and to represent this in bracelets and necklaces.
Another starting point is to make crystals visible through the regularity of nature. The crystal structures influence the shape of the rings and become one with the gold.
The cubes form a centre of our work. The permeability of inside and outside is determined by the pivot point. At the same time, this embodies the access to opening.